​​​​​​​Why Should You Bring your Car to Fiesta for VW Service in Rio Rancho NM?
It's simply a fact of life we can't ignore; when you own or lease a vehicle that you drive, no matter how amazing that car or SUV is, it will eventually need servicing. Sometimes the required service will be routine maintenance, such as tire rotation or an oil change. Other times, it could be a major service that your car needs. Regardless of what type or level of service is necessary, you can count on the professionals at Fiesta Volkswagen to do it right. When you choose our dealership for VW service in Rio Rancho, NM, you'll get more than just excellent service. You'll become even more a part of the Volkswagen family. Keep reading for the top three reasons to select Fiesta VW for all your service needs.
We Only Use Genuine VW Parts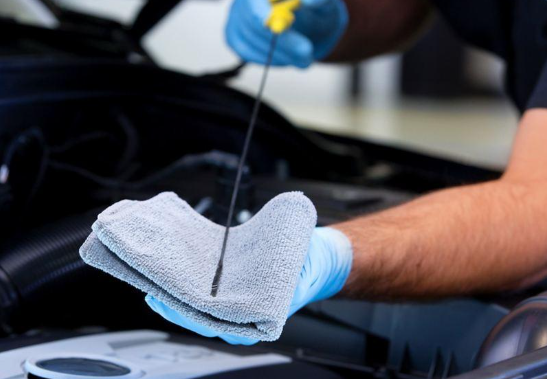 Your Volkswagen car or SUV works hard for you and your family. When it's time for maintenance, you should treat it right. Bring your vehicle to Fiesta VW, and you can feel confident that we will take outstanding care of your auto. One of the reasons you can rest assured is that we only use genuine Volkswagen parts. No one knows your Volkswagen vehicle better than Volkswagen! It only makes sense to use the same components as the original manufacturer. Since they were designed specifically for VWs, you know you will get as many miles out of these components as possible. In addition, genuine parts will increase your car's efficiency. Other automotive shops may save money by using aftermarket parts, but quality parts last longer and are more dependable in the long run. When you bring your ride to us at Fiesta, you can be sure you'll get the excellence your car deserves.
Upfront and Honest VW Service in Rio Rancho, NM
At Fiesta Volkswagen, we believe in incorporating a sense of integrity in everything we do. For this reason, you can trust our expert technicians always to provide sincere and straightforward feedback regarding your vehicle's care. Knowledge is power, and with it, you will be better prepared to make the best decision for what you need. With such an emphasis on doing the right thing, it's no surprise that our neighbors in surrounding areas choose Fiesta Volkswagen as their go-to dealership.
The Best Technicians
Our team is one more reason why you can count on Fiesta to take the best care of your car. Our service technicians have extensive training and have been certified to work specifically on Volkswagen vehicles. They know everything about your VW from the inside out. When you bring your car to our dealership, you will get the best VW service in Rio Rancho, NM.
Contact Us
If you want to ensure the best possible performance from your VW, then look no further than Fiesta Volkswagen. Located at 8201 Lomas Blvd NE in nearby Albuquerque, we are here for you. We also want to help you stretch your dollar, so we provide various service specials and coupons. Check our website frequently to see what's offered, and when it's time for service, give us a call at (505) 305-3100.