What Are Some of the Best Electric Vehicles in Albuquerque, NM?
If you've been contemplating reducing your carbon footprint by ditching your gasoline-powered auto in favor of something "greener," there's never been a better time. More and more automakers are producing excellent EVs and PHEVs, and a wealth of options are now available for purchase. The choices are so plentiful that you may be wondering which are the best electric vehicles in Albuquerque, NM.
Before you start comparing, you must remember there are two types of electric vehicles. One of these is the plug-in hybrid vehicle, typically called a PHEV. This type has two sources of power, usually a gasoline engine and a battery, although the configurations vary. The other kind is the purely electric vehicle, which is often referred to as an EV, all-electric, or battery-electric vehicle.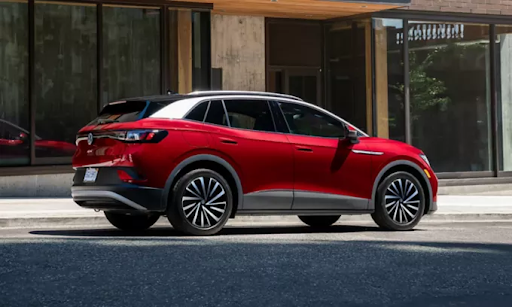 Besides the power source, there are several factors to consider, including pricing, performance, range, available tax credits, and more. This article will stick to the more moderately-priced and readily available all-electric options.
SUV and Crossover Electric Vehicles in Albuquerque, NM
America is still SUV-obsessed, so we'll compare a few of the most popular all-electric SUVs with starting prices around $40,000. The VW ID.4 takes the lead in affordability at $38,995, with the Kia Niro EV coming in second at $39,450. Next is the Hyundai IONIQ 5, which starts at $41,450; the Toyota bZ4X at $42,000; and the Nissan Ariya at $43,190. Most of these models take around 7 seconds to make it from 0-60 mph, with the performance variations making the sprint in about 5 seconds. If you want a composed ride and great handling, all five of these models deliver, although the Kia Niro EV is a bit lackluster, and the VW provides the most refined ride. If you need towing capability, again, the VW ID.4 comes out on top, providing a maximum capacity of 2200 pounds, while the Kia Niro EV can handle up to 1653 lbs. If you opt for the more expensive AWD Hyundai IONIQ, you get a towing capacity of 2300 pounds. Range is paramount to most drivers, especially if you plan to use your vehicle for longer trips than just your daily commute. Depending on the configuration of the model (single or dual motor, standard or long-range batteries, and AWD/FWD/RWD), the ranges vary from the mid-200s to over 300 miles. For the entry-level models, most get around 220-240 miles. Regarding the complicated $7,500 tax credit, the VW ID.4 is the only crossover in this group to qualify fully. The smaller, less expensive Nissan Leaf qualifies, but the newer and larger Ariya does not. Kia, Hyundai, and Toyota have entered into some type of agreement with the IRS but haven't finalized which vehicles are eligible.
Choose the VW ID.4
By looking at these comparisons, it's easy to see that the ID.4 is the best choice when choosing from electric vehicles in Albuquerque, NM.. A long list of standard infotainment and driver-assist/safety features add to its appeal. With seating for five, a large cargo volume, and several configurations, the VW ID.4 is an outstanding value for its price. For more information, visit the dealership of Fiesta VW at 8201 Lomas Blvd NE, Albuquerque, NM 87110.