Volkswagen all electric near Rio Rancho NM: Electric Vehicles
Check out Volkswagen all electric near Rio Rancho NM. There are two electric vehicles available – the 2022 ID.4 SUV, which is available for preorder, and the all-electric ID.BUZZ will start production in Europe this year.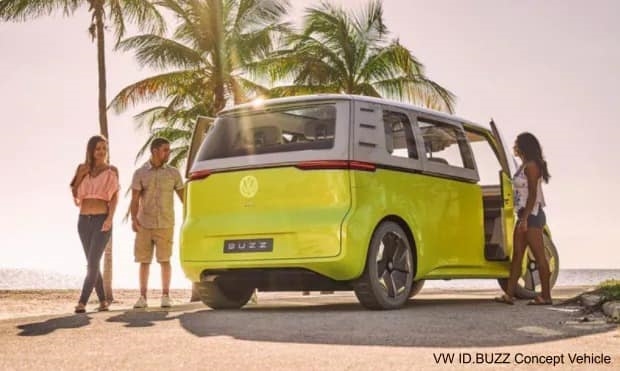 Volkswagen all electric near Rio Rancho NM: VW – EV ID.4 SUV
Fiesta Volkswagen all electric near Rio Rancho NM can help you preorder your 2022 VW ID.4 SUV. The exterior has sleek aerodynamic lines presenting an elegant yet sporty design. Its presence is stunning and will turn heads. The interior offers plenty of room, providing a comfortable and spacious ride.
EV ID. BUZZ
The ID.BUZZ will be jam-packed with technology and a spacious interior to comfortably accommodate up to seven adults. It is expected to have a combined power of 225 kW. This nostalgic bus connects the past and the future, creating an iconic modern all-electric vehicle with innovative features.
Order EV
Our team at Fiesta Volkswagen all electric near Rio Rancho NM can assist you with preordering your new 2022 VW ID.4. After you have reserved your ID.4, you can view your design on My ID.4 Reservation. You can also view it at participating dealers. We will keep you updated on the progress of your ID.4 as progresses through manufacturing. Once it leaves the factory you can track it as it travels across the ocean to the United States and is delivered at your local dealership. When your ID.4 is ready for pick up you will be contacted to come in to complete your financing. You can use the portal to manage your ID.4 Reservation and gain helpful information regarding the building process, progress, and tips on the EV lifestyle.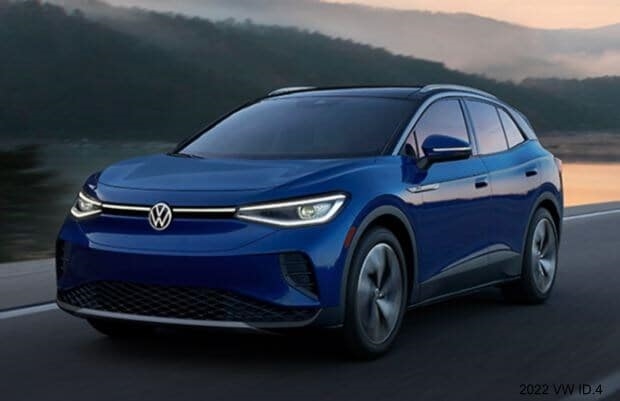 ​​​​​​​
Fiesta VW
Our exceptional customer service and fantastic staff keep our customers returning to our dealership. We are delighted to provide an assortment electric Volkswagen in our showroom and on our lot available for you to browse. We have a wide-range of electric vehicles for you to browse and test drive. Our finance specialists, product specialists, and factory-trained service technicians are determined to make your car buying experience smooth and stress-free. We guarantee to keep you informed during the entire process. We are experts in everything Volkswagen. We are prepared to answer all questions you may have on our electric vehicles. Our technicians are certified to maintain all Volkswagen vehicles and only use genuine VW parts in our cutting-edge service center. We take pride in providing unfailing and trustworthy service at our one-stop dealership.
Please stop by Fiesta Volkswagen and allow our team of finance, product, and service specialists the opportunity to help you with the purchase of your new electric Volkswagen. You will personally experience how incredible our team of professionals are at providing exceptional service. Explore our collection of electric Volkswagen vehicles and enjoy a complimentary beverage and a snack in our relaxing and welcoming waiting area. We are devoted to creating a trusting and long-lasting relationship with our customers.
Fiesta Volkswagen provides an extensive inventory of electric Volkswagen vehicles for you to browse. Please visit our showroom at 8201 Lomas Blvd NE Albuquerque, NM 87110. Allow our team at Fiesta Volkswagen the opportunity to help you find the VW EV of your dreams
Contact
Fiesta Volkswagen
8201 Lomas Blvd NE
Albuquerque, NM 87110
Sales: 888-285-9928
Service: 888-306-7794
Parts: 888-356-1952