The 2022 Volkswagen Golf GTI in Albuquerque NM brings Enhanced Technology
The all-new 2022 Volkswagen Golf GTI in Albuquerque NM will blow your mind with its refreshed design, enhanced technology, and unique interior details. VW even gives you the option of a manual transmission!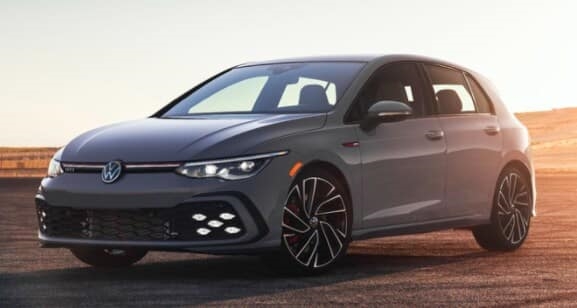 ​​​​​​​
2022 Volkswagen Golf GTI in Albuquerque NM: Golf GTI
You can expect to see how the exterior of the 2022 Volkswagen Golf GTI in Albuquerque NM has evolved into a robust hatchback. This impressive hatchback will be available in various trim levels at different price points with varying features and amenities. There will also be a peppier model to choose from.
Buyers can expect a mightier GTI with a plethora of innovative technological features and amenities. It will present sophisticated interior and precision handling. It will also have more standard features.
Interior Enhancements
You will notice some fresh and nostalgic interior designs in the 2022 Volkswagen Golf GTI in Albuquerque NM. It has a large display of gauges and a giant touchscreen display making it easier to see. We are thrilled with the steering wheel's convenient control buttons to adjust the temperature, the radio station, volume, and more. VW has added unique details to the front seats and patterned inserts for a modern and fresh look. It also has multiple charging ports, including Apple CarPlay and Android Auto. For additional convenience, VW includes Car-Net with a combination of features, including remote commands, Family Guardian Alerts, parking info, and a hotspot. We are excited that VW also offers head-up display projects pertinent information onto the windshield, you can keep your eyes on the road.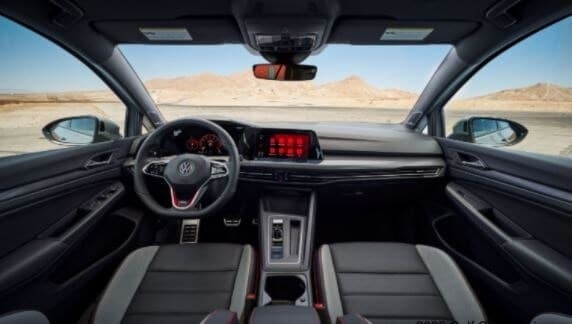 ​​​​​​​
Safety
You will enjoy the benefits of the standard driver assistance technology in the 2022 Volkswagen Golf GTI in Albuquerque NM, plus available upgrades. VW delivers additional standard safety features such as emergency braking that detects pedestrians, lane departure, lane-keeping, and many more.
Carefree Coverage & Warranty
When it comes to guarantees, VW stands out with its new vehicle limited warranty and powertrain warranty covering 50,000 miles/4 years or whichever comes first. In addition, you get 2 years/20,000 miles of maintenance, 3 years/36,000 miles of roadside assistance, and access for 5 years to Car-Net.
Fiesta VW
Fiesta VW is prepared to assist you with the purchase of your new 2022 Golf GTI. Call us or come by, and our team can help you place an order for your new 2022 Golf GTI that best suits you and your needs. We expect the new 2022 Golf GTI to make its appearance at dealerships this winter. Our product specialists are available to answer questions regarding the 2022 Golf GTI.
Please call or come by and allow our fabulous team to help you order your new Golf GTI and answer any questions you may have. We can also provide updates on when it will make its appearance on our showroom floor.
Please drop by and meet our amazing staff, enjoy our waiting area or browse our inventory to see the most current VW vehicles. Our showroom is located at 8201 Lomas Blvd.in Albuquerque, New Mexico 87110. The Fiesta VW team looks forward to assisting you with your purchase of your new 2022 Golf GTI.
Contact
Fiesta Volkswagen
8201 Lomas Blvd NE
Albuquerque, NM 87110
Sales: 888-285-9928
Service: 888-306-7794
Parts: 888-356-1952