Tesla Model Y in Albuquerque NM: VW ID4 vs. Tesla Y
When comparing the new Tesla Model Y in Albuquerque NM, to the Volkswagen ID.4 you will notice that the ID.4 comes with an assortment of standard features and amenities. The Tesla Model Y offers more optional features and amenities.
Tesla Model Y in Albuquerque NM: VW ID4 or Tesla Model Y?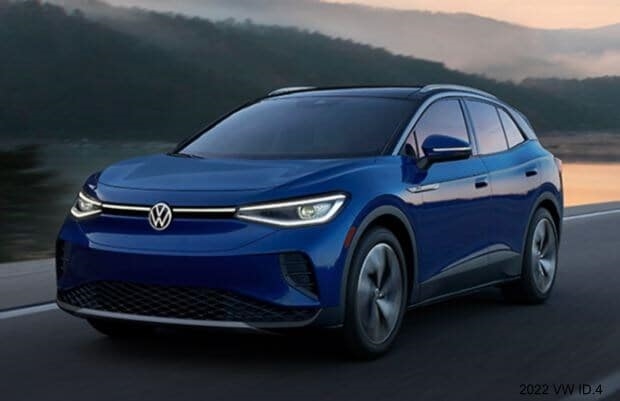 The 2021 VW ID4 delivers exceptional performance and presents a stylish exterior. Volkswagen has crossed over to digital display and yet stays true to its style. Its display is easy to view and can be adjusted with the steering column. The Tesla Model Y in Albuquerque NM is the electric vehicle to match. It won't be too challenging to exceed the Tesla Model Y style since it is the same basic exterior look. You will get paint options with the 2021 VW ID4 that offers two-tone choices. It will also come standard with a modern front grille and a unique LED lightbar.
Features
I suspect you are concerned about charging your electric vehicle. No worries, your 2021 ID.4 charges in about a half hour and will have you back on the road. The Tesla Model Y in Albuquerque NM also has an excellent charging time. When comparing amenities, the 2021 VW ID.4 includes more standard features than the Tesla Model Y. Buyers get Wi-Fi, wireless charging, and voice commands that allow the driver to tell your ID.4 that you are cold or hot and it will adjust the temperature.
Hauling/Towing
Even though towing is not a concern for everyone when it comes to maximum towing capacity, the Tesla Model Y in Albuquerque NM was left in the dust. For those buyers that need or want the option to tow, check out the 2021 VW ID.4 with its over 4,000 pounds of towing capacity. You will be thrilled to know that not only does the VW ID.4 provide outstanding towing capacity, it also has more storage inside for hauling equipment, luggage, groceries, or anything you need to carry.
Safety
Safety remains our top priority. Drivers can take advantage of Volkswagen's IQ.DRIVE suite. It includes driver-assistive technology such as forward collision warning, lane keep assist, and autonomous braking. You also have the option to add road sign identification and park distance control.
Fiesta VW
At Fiesta VW, we provide unmatched service to all of our customers. We take pride in delivering superior products and expert support to our customers. Our product specialists and finance specialists are ready to answer any questions you may have about the 2021 VW ID.4. Allow us to schedule a test drive so you can experience the VW ID.4 for yourself. We are encouraged by our desire to provide superior service and quality maintenance to all of our customers. We look forward to building lasting relationships with our customers. So, once you purchase your VW ID.4, allow our service department to keep it running at top performance. You can call or visit our website to schedule service appointments. Please stop by to meet our wonderful staff, explore our inventory and visit our showroom at 8201 Lomas Blvd NE Albuquerque, NM 87110. Give Fiesta Volkswagen a chance to show you how we stand out among the other Volkswagen dealers. We believe you will agree that we are unmatched in support and quality service.
Contact
Fiesta Volkswagen
8201 Lomas Blvd NE
Albuquerque, NM 87110
Sales: 888-285-9928
Service: 888-306-7794
Parts: 888-356-1952