It' Back….The Electric Bus of the 2024 ID.Buzz near Rio Rancho NM
The resurfaced 2024 ID.Buzz near Rio Rancho NM has all the style, features, and technology we have been waiting for. It's an old-school design with a modern twist. It's a gas-free bus! The new VW ID.Buzz will capture the attention of all bystanders with its unique two-toned retro design.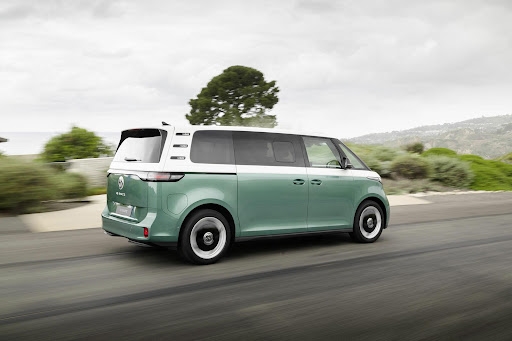 2024 ID.Buzz near Rio Rancho NM: Highlights
The 2024 ID.Buzz near Rio Rancho NM has three rows of seating and offers six and seven-seat configurations. It offers air-conditioned seats to keep you cool on hot summer days. You will also have the option of rear-wheel and all-wheel drive. The ID.Buzz will have a 91kWh battery and a new 210 kW electric drive motor to reach your destination more efficiently. This nostalgic microbus presents a pop of modern design with its panoramic sunroof with tinted smart glass and power controls. The advanced-designed smart glass allows you to change the class from opaque to transparent with the touch slider or voice assistant. It is the most extended glass roof ever manufactured by Volkswagen.
The 2024 ID.Buzz near Rio Rancho NM is available in two trim levels. It is a family vehicle with a long wheelbase and plenty of interior room. It's a funky, quirky blast from the past style microbus that just makes you smile and radiates good vibrations. To move this iconic bus into the current century, it comes with a head-up display, the newest next-generation infotainment system, and remote parking. It will have a 12.9-inch touch-screen centered on the dashboard for easy viewing. The driver can switch between navigation, music, podcasts, and other features. It will also have a rear entertainment system.
No matter the trip you are planning, the 2024 VW ID.Buzz can handle long drives just as comfortably as quick day trips. It has a generous amount of seating and cargo space to carry up to seven passengers, luggage, and camp equipment. You will spend less time stopping to fuel up with its estimated 300-mile range.
Charging
The DC charging option provides a quicker charge with maximum power, which provides an average charge of up to 80% in about 30 minutes. You will be back on your way in no time. The Level 2 AC charging system will charge your ID.Buzz from zero to 100% in a little over eight hours. A Level 1 32A station delivers a full charge in just over twelve hours, and the Level 1 16A will fully charge your ID.Buzz in about twenty-four hours.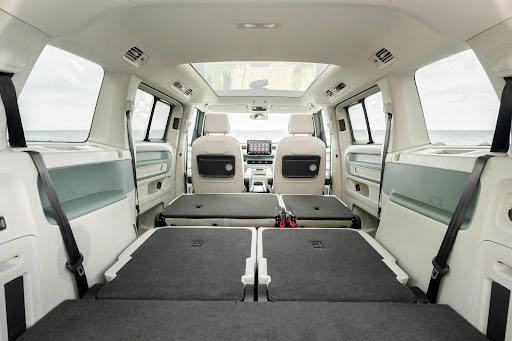 Fiesta Volkswagen
Fiesta Volkswagen is overjoyed about the new 2024 ID.Buzz and we can't wait to show it off. We expect the ID.Buzz is to be available in mid-2024. Call or visit our website for more information and updates on the arrival and features of the new groovy 2024 ID.Buzz.
When you come by Fiesta VW, ask our pros about our specials, such as new, pre-owned, CPO, National offers, College Grad, Service, and Dealer specials. Visit our showroom to see what Volkswagens are displayed in our Fiesta VW showroom at 8201 Lomas Blvd NE Albuquerque, NM 87110.