How to decide which Volkswagen service near Rio Rancho NM is best for you?
You won't find another dealership that knows Volkswagen better than Fiesta Volkswagen service near Rio Rancho NM. Our technicians are VW-Certified and are factory-trained with hands-on experience. They know all the ins and outs of the Volkswagen models. Our techs can help you with maintaining your recommended maintenance schedule.
Volkswagen service near Rio Rancho NM: Scheduled Maintenance Plans
Fiesta Volkswagen service near Rio Rancho NM offers prepaid scheduled maintenance plans based on model year. The plans are designed to ease your mind when it comes to parts and labor costs on manufacturer-recommended scheduled maintenance intervals at Volkswagen dealerships.
Volkswagen Care
Volkswagen Care lets you select from up to seven prepaid scheduled maintenance plans, including Volkswagen CareBasic, Volkswagen Care Extra, and Volkswagen Care 40 through 100 plans. The plans can only be purchased at authorized Volkswagen dealerships. They can be purchased at the time of sale or lease or before the first scheduled maintenance interval. Ask our team members about financing options and specials.
Our Volkswagen service near Rio Rancho NM has a team of certified technicians that have received extensive training on all VW models. When you bring your Volkswagen in for service, you can be assured that it will get quality care and genuine parts that will guarantee your VW will continue performing for many years to come. We provide a long list of services like:
Oil Change
Tire Mounting, Rotation and Balance
Transmission Service
Engine Diagnostic
Brake System
Heating/Cooling Systems
Head Gasket/Valves
Exhaust System
Electronic Motors
Engine Replacement
Parts Center
Our expert parts professionals can assist you with finding the perfect parts for your specific model Volkswagen. We are here to make the process simple and easy, only using certified OEM VW parts that are designed to fit like the original factory parts. You can search online for available parts and then call to schedule an appointment for installation. Once you order your part online, one of our parts professionals will call to verify that you have ordered the correct part. You will also receive a call when the part is ready for pickup or for installation. Ask about our 20% VW DriverGear, 10% rebate on Volkswagen accessories, and tire rebates through Bridgestone and Firestone.
Specials
Fiesta VW offers plenty of monthly specials on SiriusXM, tires, and rebates. Visit our website to view some of our current specials, such as:
Windshield Wiper Replacement
Tire Rotation
Four Wheel Alignment
Transmission Fluid Exchange
Battery Replacement Service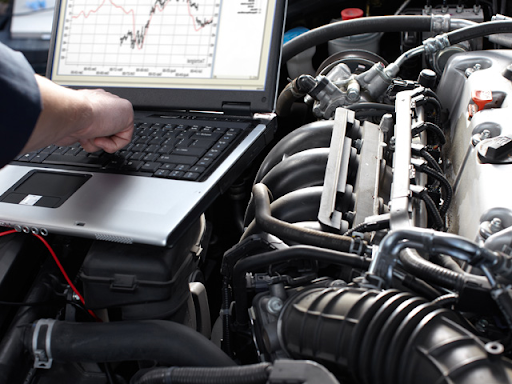 Fiesta Volkswagen
Our team at Fiesta Volkswagen is educated on all things Volkswagen and is prepared to answer any questions you may have. We have a team of skilled experts prepared to assist you with finding the perfect accessories and parts and performing repairs and routine maintenance on your Volkswagen.
Visit our fantastic dealership, explore our wide range of vehicles, and browse our innovative service center. Please stop in to see our welcoming waiting area and take a peek at our Fiesta Volkswagen dealership showroom located at 8201 Lomas Blvd. NE Albuquerque, New Mexico 87110.