Find Your Way to Fiesta Volkswagen Albuquerque NM
When it comes to purchasing a car in the greater Albuquerque area, we know you have lots of options. But when you're searching for a Volkswagen Albuquerque NM dealership with a proven track record of providing quality VW vehicles and reliable, friendly service to all customers, you can count on Fiesta Volkswagen.
Why Shop Fiesta
Here at Fiesta, we put our community first before everything else, and we've seen that through by creating an atmosphere where you feel at home. Our team is approachable, knowledgeable, and ready to give back to the people we serve in communities like Albuquerque, Rio Rancho, Los Lunas, Santa Fe, and others.
This starts by offering an unbeatable experience at our dealership itself, from our impressive inventory of new VW vehicles to our personalized and convenient Volkswagen financing procedure to our cutting-edge service center. You'll meet the best people in every department, people who want to do their very best for you.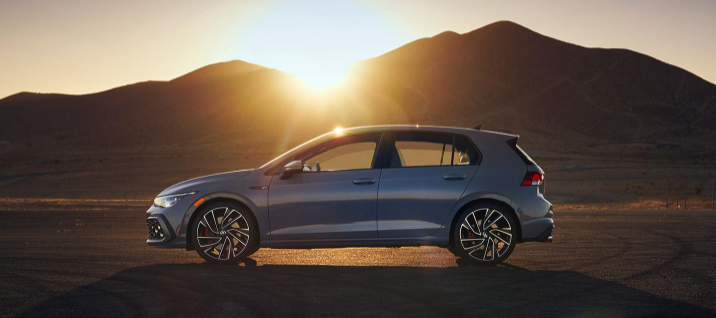 Our dealership, located at 8201 Lomas Blvd NE, is a vital part of the Albuquerque community, and we look forward to the opportunity of helping you find the VW cars and services you've been searching for.
Volkswagen Albuquerque NM: Great People
Trust. This is the one word that sums it all up. It's our goal, what we strive for. Don't think we're just asking point-blank for you to blindly give us your trust. No, we're happy to work hard to show you and earn your trust. And once we've gained it, you can start to take advantage of what Fiesta Volkswagen can provide. Because when you can trust your car dealership, the buying process becomes quite different and much simpler.
Our team is made up of "car people" because working at Fiesta is more than a job. A passion for the automotive industry is what motivates us. And since everyone is pretty much a "car buff," your questions can be answered with no trouble, whatever your questions may be.
Why Buy From Fiesta?
Not only do we have a dedicated staff in our sales, service, and finance departments, we are proud to be a part of Fiesta Auto Group, an award-winning group of family-owned dealerships throughout New Mexico. When you visit us, we want you to feel like part of the family, too, so we treat each and every one of our customers with the golden rule.
No matter the reason you visit, you'll benefit from an assortment of amenities when you're here. If you choose to wait while getting your vehicle serviced, we have a comfortable waiting area with complimentary Wi-Fi, TV, newspapers, magazines, snacks, beverages, and a coffee bar. Check out our VW Drivers Gear Boutique while you're here, too. If you choose to leave, take advantage of our transportation shuttle or complimentary Uber/Lyft services.
Can't make it in on a busy weekday? We have extended hours and Saturday service hours as well. And always remember, our technicians are certified VW mechanics who receive ongoing training to ensure first-rate care for your ride, and they'll only ever use genuine VW or OEM parts!
Visit Us
We can't wait to meet you and help you find the VW of your dreams or to service the Volkswagen you already drive. Stop by the Fiesta VW dealership at your convenience; we're here for you when you need Volkswagen Albuquerque NM.