All electric VW in Albuquerque NM: VW ID.4 and ID.Buzz
Check out our All electric VW in Albuquerque NM. We have the VW ID.4, and coming soon is the ID.Buzz. It will be turning heads for sure! You can also look forward to the ID.8 making an appearance sometime next year.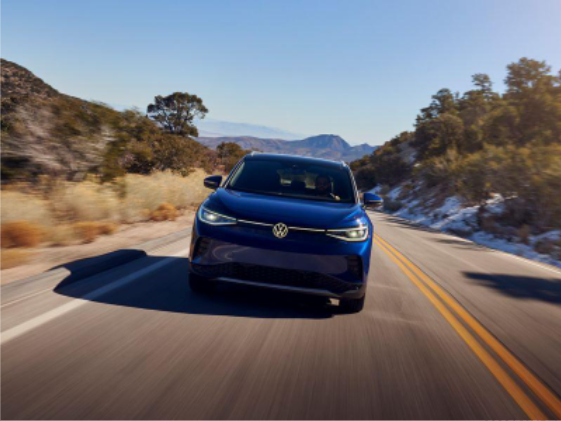 ​​​​​​​
All electric VW in Albuquerque NM: 3 All Electric Vehicles
Volkswagen will be offering three All electric VW in Albuquerque NM, including the ID.4, ID.8, and the ID.Buzz will be making its debut in 2023. VW is holding its own in the EV market and plans to add more electric vehicles.
VW ID.4
The ID.4 crossover has a smooth, elegant appearance along with its subtle futuristic curves. It has ample room to accommodate up to five passengers comfortably. The exterior will capture your attention, and the interior will draw you in with its cleverly styled cabin. It is sophisticated and organized for your convenience. You will get the comfort of a luxury car in an electric vehicle.
VW ID.8
Not only are we offering the VW ID.4, an All electric VW in Albuquerque NM, we will also be offering the VW ID.8. The design of the VW ID.8 will take on the Volkswagen Atlas style. It will be larger and comfortably seat seven passengers in three rows of seating. It has a giant screen and an extended driving range. Buyers will gain more power, all-wheel drive, and tons of safety features.
VW ID.Buzz
The Volkswagen ID.Buzz is only in Europe, but another version will be released in the United States in 2023. It will make a huge statement with its retro and fun exterior.
We expect a similar design will be reflected in the interior of the ID.Buzz. Two-tone contrasting colors in the interior give it a fun look and feel. The interior has a clean and modern design.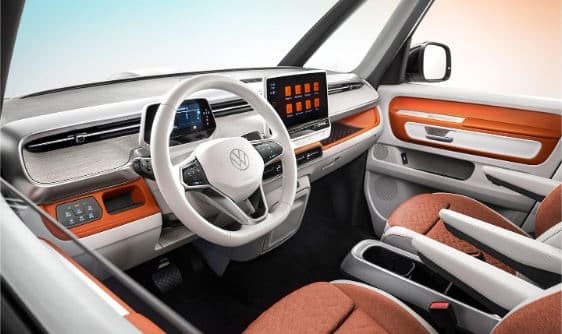 ​​​​​​​
Fiesta Volkswagen
To ensure that our customers keep coming back to our dealership, we provide outstanding customer service and quality cars. We have a large assortment of Volkswagen vehicles in our showroom as well as on our lot. Our VW electric vehicles are ready for you to explore and schedule a test drive.
Please check out our website, schedule a routine maintenance appointment, and browse our Volkswagen vehicles to find the VW EV that best matches your lifestyle needs. Our team takes pleasure in consistently providing expert and reliable service at our one-stop dealership. When your VW is ready for a service appointment, you can depend on our factory-trained service technicians to keep it running at its top performance. Allow our finance pros to help you find an auto loan rate that works within your budget. We are wizards in everything Volkswagen and are prepared to answer any questions you may have.
Please take a moment to stop by Fiesta Volkswagen and allow our team of experts to help you find, purchase and finance the Subaru of your dreams. Ask us about any upcoming Volkswagen incentives and specials. Our goal is to create a long-lasting relationship with our customers by consistently providing dependable and superior service.
Fiesta Volkswagen is located at 8100 Lomas Blvd. Albuquerque NM 87110. Please stop by and experience the Fiesta Volkswagen difference.