​​​​​​​​​​​​​​2024 Volkswagen ID.7 in Albuquerque NM: VW Electric Sedan
Be on the lookout for the newly designed 2024 Volkswagen ID.7 in Albuquerque NM. It is an efficient electric sedan that provides longer-range capabilities. It is based on the modular electric matrix and is fully electric.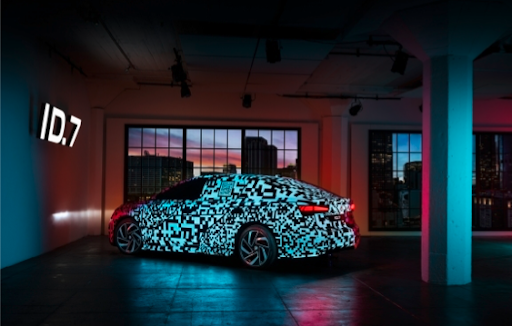 2024 Volkswagen ID.7 in Albuquerque NM: VW ID.7 Sedan Highlights
The 2024 Volkswagen ID.7 in Albuquerque NM will have an extended driving range. It will offer the most innovative technology and exceptional quality. Volkswagen is making improvements to the 2024 VW ID.7 sedan. It will have a new display concept, improved reality head-up display, a fifteen-inch touchscreen, and digitally controlled air conditioning vents.
ID.7 Features
There are unique enhancements in the new 2024 Volkswagen ID.7 in Albuquerque NM. It will have a new air conditioning system with intelligent vents. It is a smart air conditioning system that can detect when the key is approaching and begins to cool the interior in the summer or heat the cabin in the winter before entering the vehicle. The improved air vent design allows the air to flow and move vigorously throughout the car. The air can be directed toward the passengers or throughout the cabin. These functions can be activated and saved for each driver on the giant display screen. Voice command allows you to control functions like turning on the heated steering wheel and directing warm air toward the driver's hands when you say your hands are cold. It also comes with an improved heads-up display that displays essential driving data on the windshield for the driver.
ID.7 Enhancements
The brand-new Volkswagen ID.7 sedan is great for families and is entirely electric. It has an aerodynamic front and roof to help decrease energy use and expand the driving range. The VW ID.7 is expected to get a maximum driving range of up to 435 miles on a charge. The air enters through the front and flows down the sides to form an air curtain. You get the feel of a luxurious sedan with a long wheelbase and short overhangs. You will be amazed at how big the cabin is in the ID.7. It is not a compact EV sedan! You can look for two motor options: single and dual motors will be available.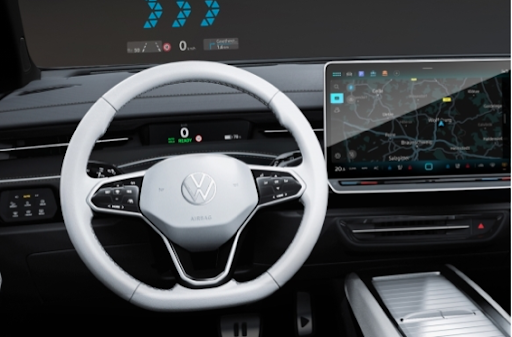 Fiesta Volkswagen
We are excited to share our knowledge about the new 2024 VW ID.7 sedan. Our product specialists can answer any questions you may have about the new ID.7. They can also provide updates as more information is released. We also have an expert financial team that can assist you with finding an auto loan or setting up leasing terms that work within your budget.
Our Fiesta Volkswagen team is eager to meet with you to share the details of the 2024 VW ID.7 sedan. We can also provide information on our current specials, discounts, and incentives for electric vehicles. Though electric vehicles require less maintenance, they still need the tires rotated, windshield wipers blades changed, and filters replaced. Our factory-trained service techs can care for all your VW ID.7 service needs. Our Fiesta Volkswagen team of professionals will exceed your expectations and will become your go-to dealership.
Our staff at the dealership of Fiesta Volkswagen can't wait to assist you. Come by to view our beautiful showroom at 8201 Lomas Blvd. NE Albuquerque, NM 87110.