​​​​​​​2023 VW Golf GTI near Rio Rancho NM: GTI Improvements
The number one car you should have at the top of your to-own list is the 2023 VW Golf GTI near Rio Rancho NM. It is a high-performing car and comes with a plethora of improvements. The exterior design is similar to the previous year with a few enhancements and a more powerful engine. It comes in a six-speed manual transmission and works toward an electric version.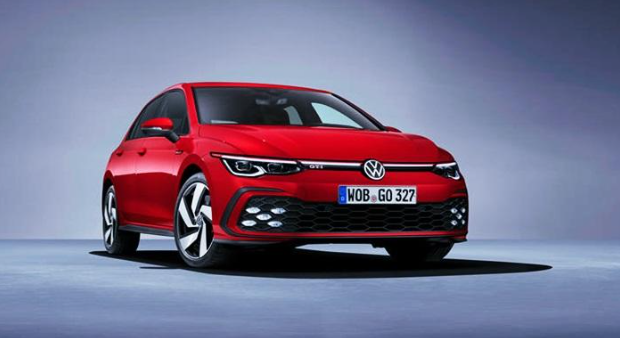 ​​​​​​​
2023 VW ID Buzz in Albuquerque NM: ID BUZZ Updates
The new 2023 VW Golf GTI near Rio Rancho NM has four doors and a hatchback. It has a more captivating exterior design as a five-door hatchback with LED headlamps and a larger eye-catching grille presenting a sportier look. Volkswagen stuck with the uniquely designed checkered seats. The VW Golf GTI comes with a direct-injection turbocharged engine. Additional updates include lane maintenance assistance, automatic emergency braking, pedestrian detection, and electronic differential qualities.
Interior Features
Inside the 2023 VW Golf GTI near Rio Rancho NM you get a stylish three-spoke steering wheel, manual transmission knob, sporty seats, and a mixture of function controls and buttons conveniently located on the steering wheel. It comes with Innovision Cockpit features that include a gigantic digital instrument panel. Plus, the Golf GTI comes with an infotainment screen and navigation. Passengers and the driver will be impressed with the features of the 2023 VW Golf GTI.
Fiesta VW
At Fiesta VW, we provide unsurpassed customer service and deliver quality Volkswagen cars. We are aware of the challenges we've all been facing, especially when it comes to finding inventory. We aim to deliver a broad selection of VW vehicles for you to discover. Please come by and test drive the Volkswagen Golf GTI and take advantage of a thrilling driving experience, precise handling, top-notch safety features, and a superior touchscreen display.
Please explore our website to view our extensive inventory of Volkswagen vehicles. To stick with our goal of providing a flawless car buying experience, we provide an assembly of links available on our website for your convenience. Our finance department has a team of financial experts ready to assist you with purchasing your new, pre-owned, or leased Volkswagen. Our Fiesta VW team can also guide you through the process of pre-ordering your new 2023 VW Golf GTI. Our Volkswagen authorities are equipped to answer any questions you may have concerning purchasing, financing, and maintaining your 2023 Volkswagen Golf GTI.
Please stop over at Fiesta Volkswagen and allow our group of pros to help you find, buy, finance, or lease your new 2023 Volkswagen Golf GTI.
Fiesta Volkswagen is located at 8100 Lomas Blvd NE Albuquerque New Mexico 87110. We would value the chance to show you how we are different from other Volkswagen dealers and provide the ideal car-buying experience. We know there are other Volkswagen dealers for you to work with, but we hope you will allow our team at Fiesta Volkswagen to assist you with the purchase of your new 2023 Volkswagen Golf GTI and become a lifelong customer.